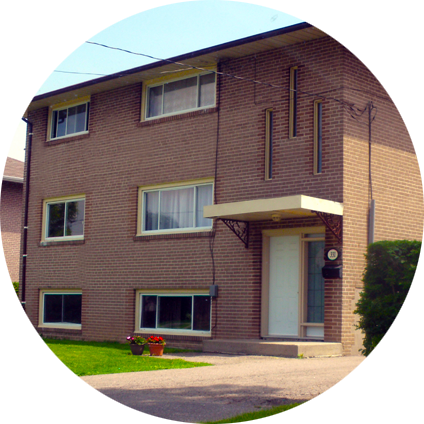 Adolescents admitted to the Frontenac Residential Program have been priorized each month at the D.R.A.P. (Durham Region Admission Process) Committee and considered most in need of admission to a Residential Program.
The Residence is licensed for eight beds and staffing of the residential program is provided twenty four hours a day seven days a week.
Our Frontenac Residence Goals:
To help youth develop interpersonal living skills and resolve individual problems
To assist the family in supporting a health change
To return the youth to the home environment whenever possible; or to other suitable community living arrangements
The 10 bed Residential program in Whitby provides short-term treatment and assessment to adolescents in the East Region. Referrals in Durham Region can be made directly to Frontenac Youth Services or through Durham Case Coordination Services. All out of area referrals are made through that region's local case coordination service. Priority for placements is determined by Frontenac Youth Services based on need and crisis potential at the time of referral.
Children/adolescents admitted to this program are considered "Complex Care" (severe needs/problems in a minimum of two areas) and unable to manage within a family or community setting. It is presumed all available "in-home" and respite resources will have been tried and have not been successful.
Our Watersdown Residence Goals:
Six month assessment placement for complex care youth to help determine long-term planning and any specialized needs
Provide a setting where the youth can learn to solve problems and develop self-care skills
Provide youth with opportunities to develop social skills and to become more independent and self-sufficient